Hello and welcome to my Studio Jepson blog.
I recently added a fabulous new panel print cotton spandex jersey to my shop and knew right away that I wanted to make a t shirt to match my eldest daughter's favourite trousers.
The cotton elastane fabric is printed as a panel, with half the fabric as a placement motif on a striped background and the other half a tropical all over print. This fabric is great because it enables you to create a garment with the look of two fabrics but only have to buy one!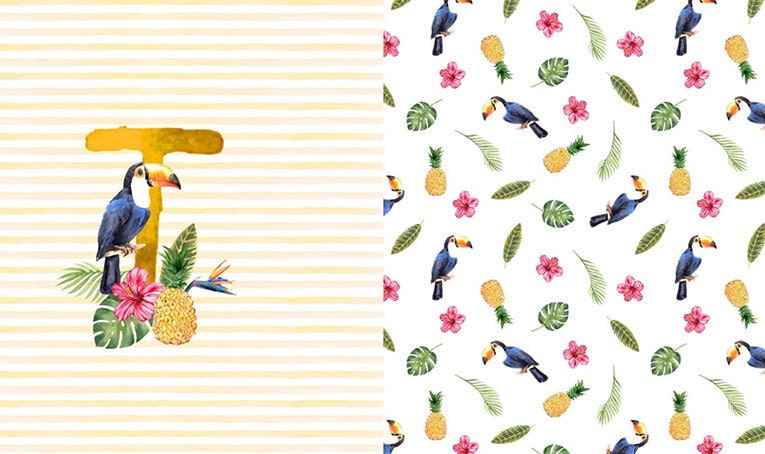 https://www.studiojepson.com/listing/683482757/jersey-knit-fabric-panel-toucan-cotton 
I used the MadebyMe t shirt pattern available here:
 https://www.etsy.com/uk/transaction/1647945142 
The toucan motif measures 22cm wide by 30cm tall. Remember to check your pattern before you cut to ensure the motif will fit on your pattern piece!
Once you have prepared your pattern you need to cut the front panel and your neck binding from the striped placement motif part of the fabric and the sleeves and back from the all over print section.
I made an aged 7 t shirt and still have enough fabric left over to make my second daughter a little t shirt or a pair of leggings!
I used a disappearing purple pen to mark the pattern onto the fabric - this was to make sure that I was happy with the position of the Toucan placement before I cut. You could also use chalk or a friction pen for this task.
When you are happy with the placement of the pattern piece cut the front piece out using sharp scissors or a rotary blade.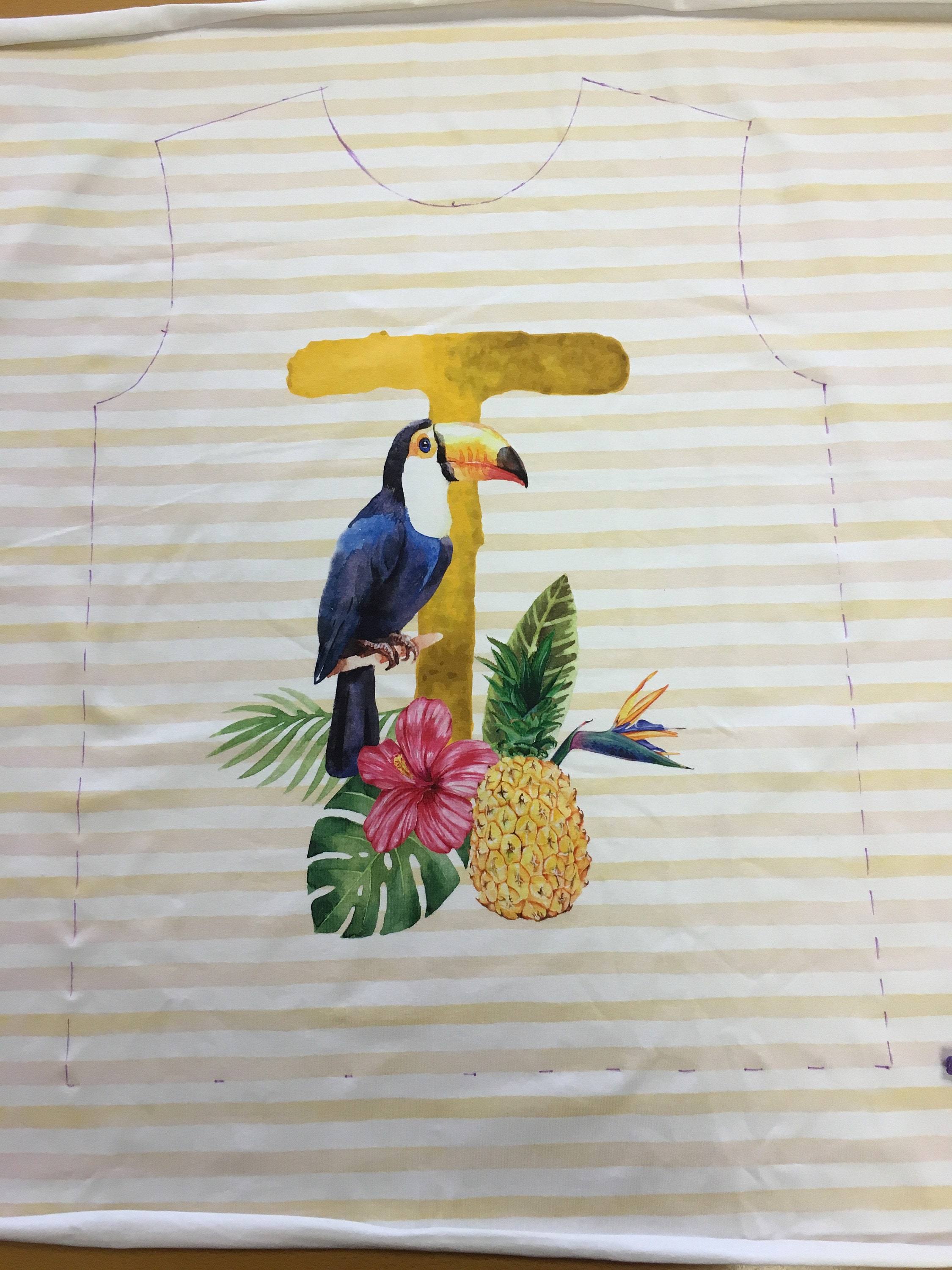 For the neck band I placed the pattern piece so that the stripes would be vertical around the neck. This looks better on a tshirt because if you placed the stripes the other way and then didnt take the EXACT same amout of seam allowance all the way around the neck you will have an inconsitant stripe depth running around the neck.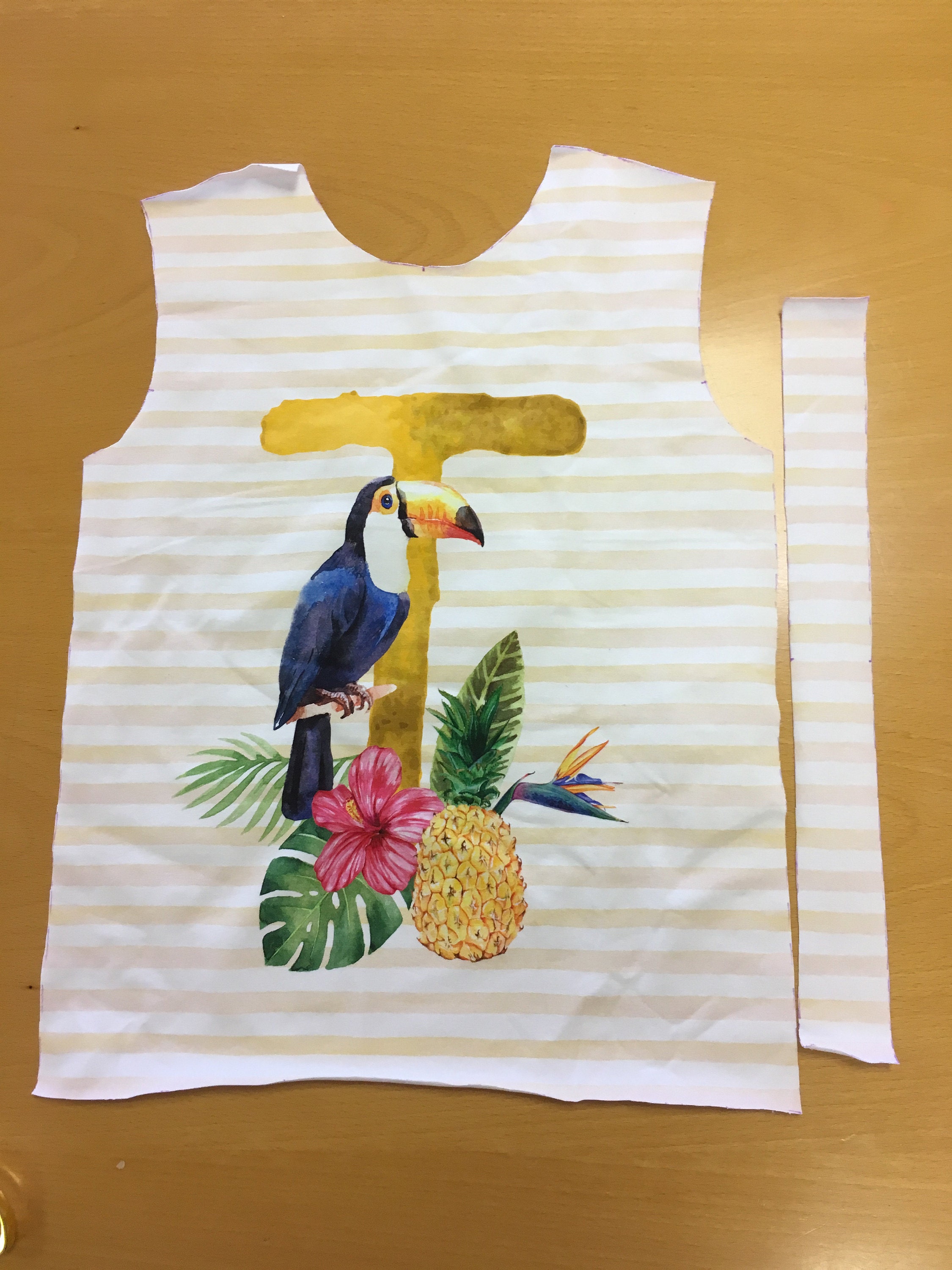 Next I cut a pair of sleeves and 1 x back from the all over design and followed the pattern's instructions to stitch the t shirt.
I had to increase the depth of my t shirt hem after fitting it on my daughter - a reminder to check her measurements before you cut!
Here's the finished result.