Last week I completed my first punch needle embroidery project. I used the Rico floral embroidery kit:
 https://www.studiojepson.com/listing/756894610/floral-punch-needle-embroidery-kit-rico 
I have always thought punch needle looked like a lot of fun and it really was! Once you get the hang of it its just like colouring with yarn! I love how quickly the project progresses.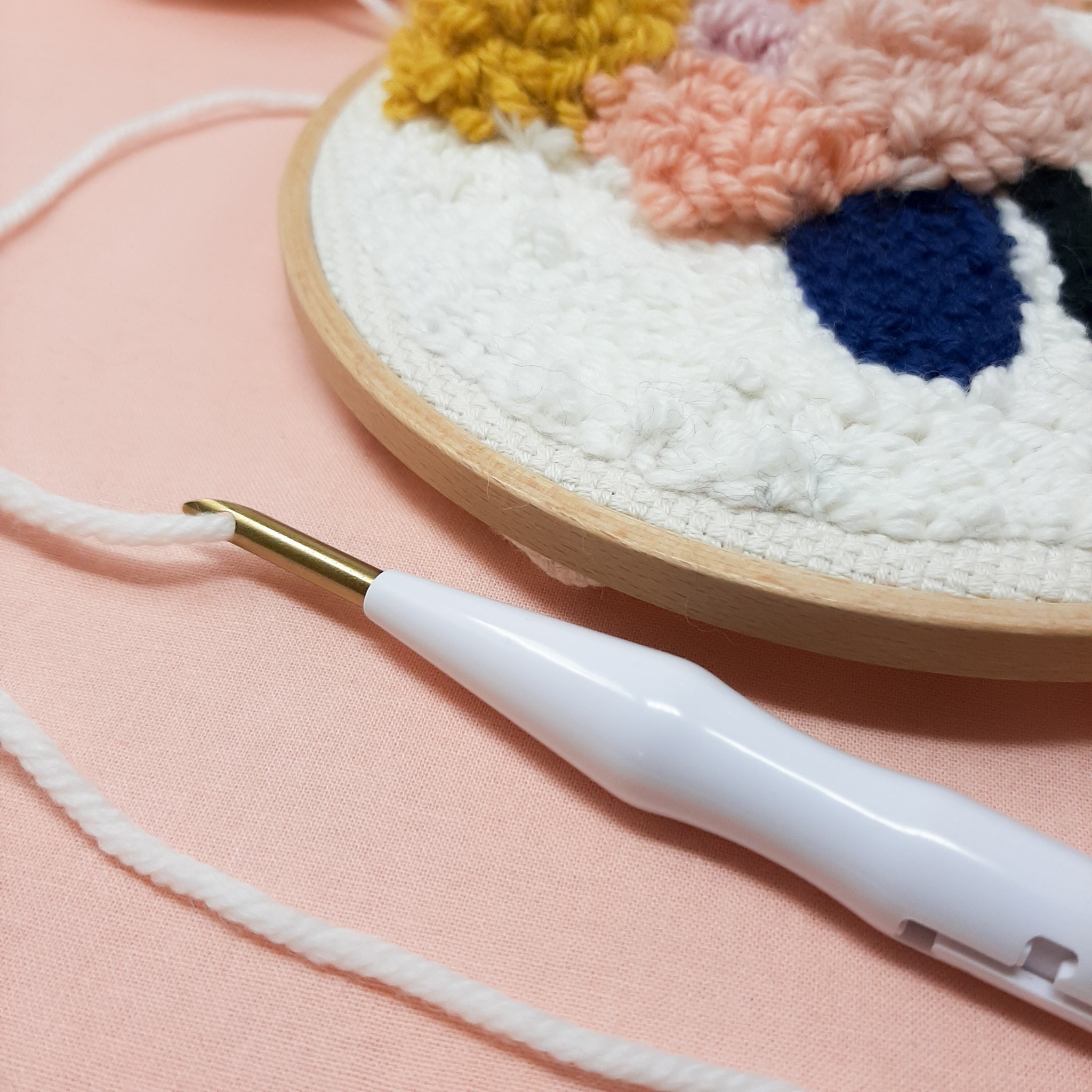 I have put together a list of tips for your first punch needle embroidery project.
I have also saved a selection of videos on my instgram highlights to watch again:
 https://www.instagram.com/stories/highlights/17979379525292916/ 
Monkscloth is a lovely fabric to work with and the embroidery stitches out beautifully but it does fray alot. Before you start stitching finish your fabric edges with a zig zag stitch, overlocked (serged) edge or fray stop glue.
Make sure your trailing yarn (yarn that is coming out of the plastic end of the needle) is under no tension. Once or twice I accidentally rested my arm on the trailing thread, that extra tension caused the stitch to pull straight out.
Keep your trailing yarn behind the needle as you are stitching. I found I needed to rotate my hoop frequently to ensure that my needle was always moving forward, otherwise you are trying to stitch on top of the trailing yarn.
The clue is in the name with this tip - PUNCH needle embroidery. Initially I was being a tad too gentle! When stitching ensure you push the needle in all the way, so that the white plastic part of the needle touches the fabric.
Once you have completed a stitch if you pull the needle too far away from your work the stitch will pull out. When moving from stitch to stitch keep the tip of the needle close to the fabric.
When your work is finished cover the back in a layer of punch needle glue to ensure all the stitches stay put.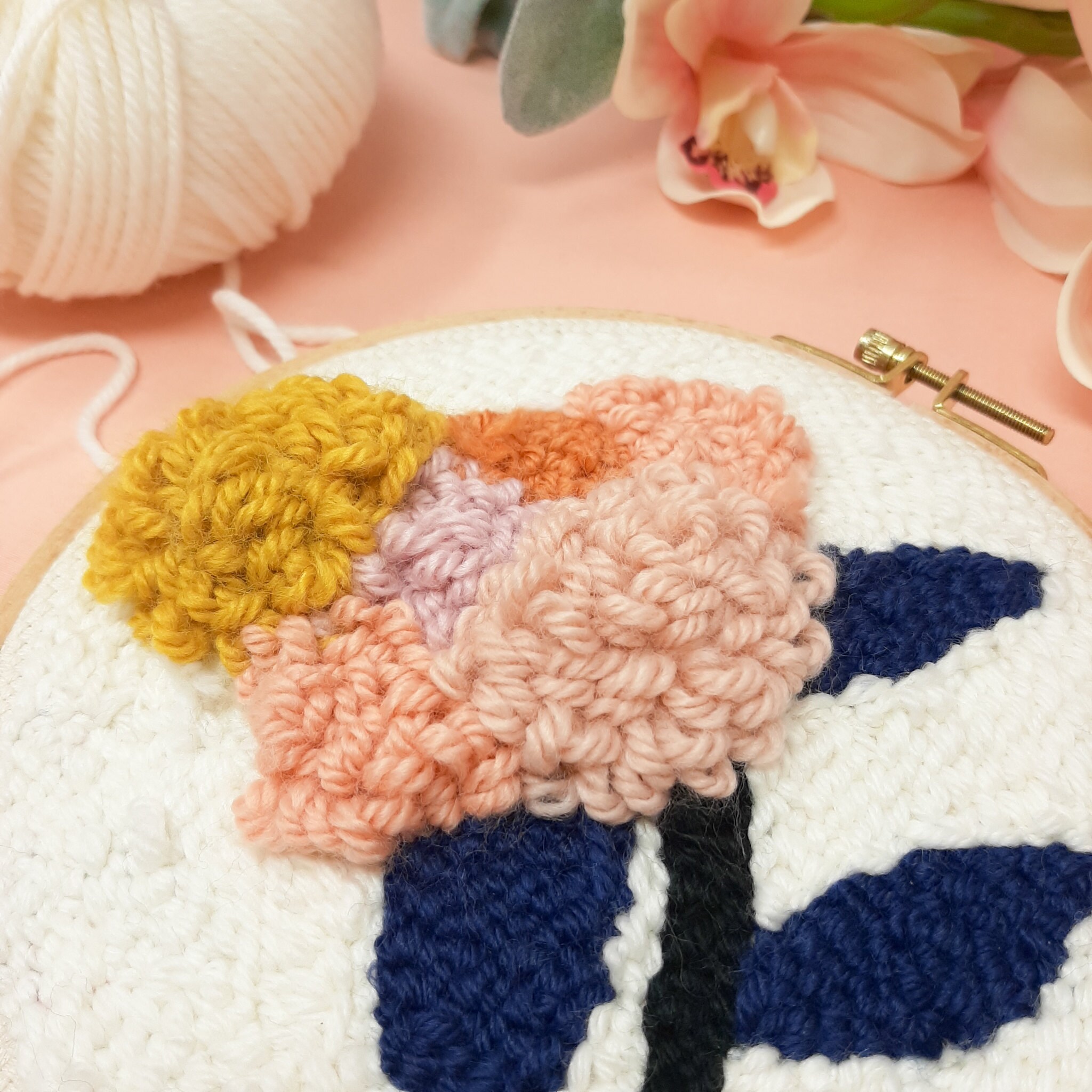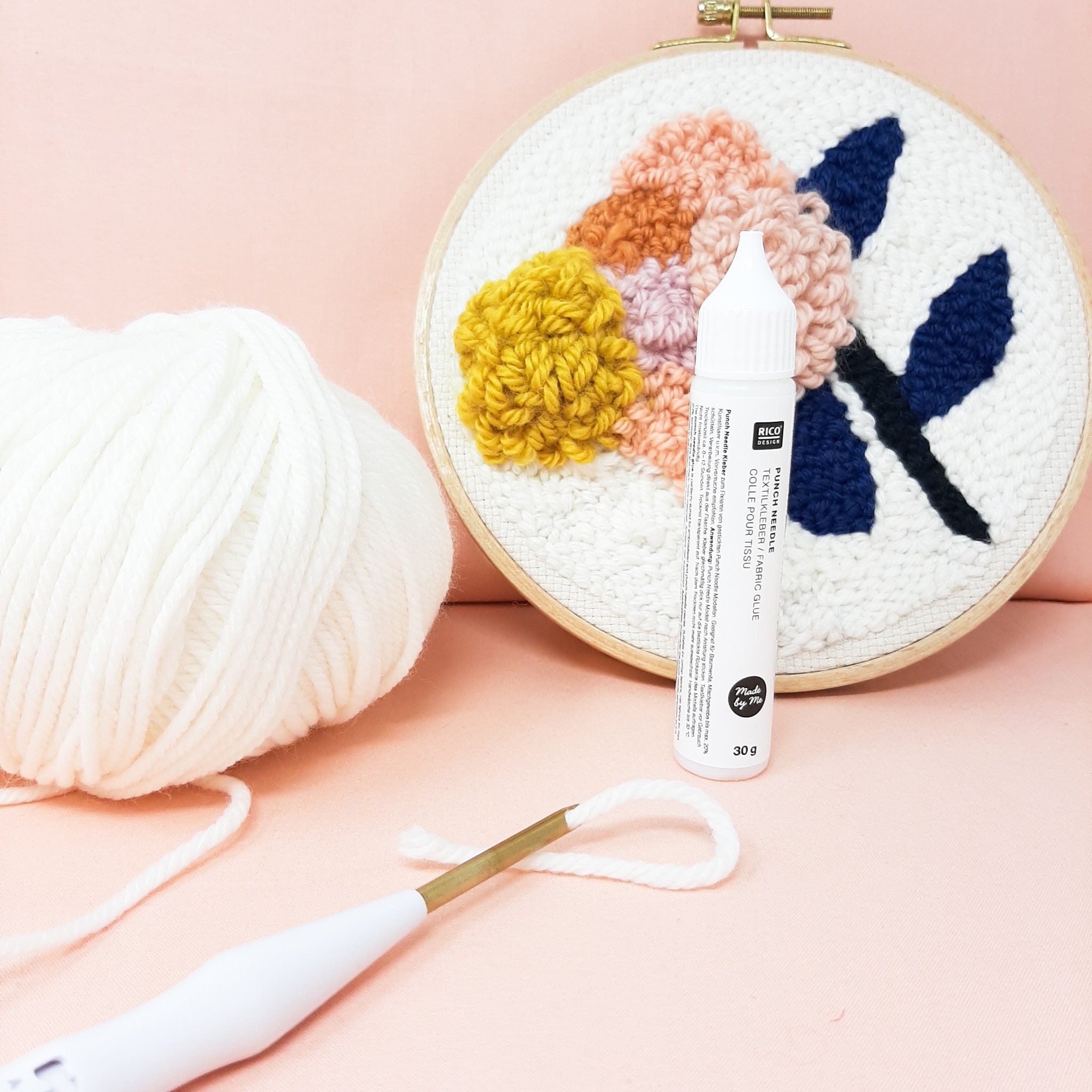 I would love to see your finished projects! Share your embroidery on Instagram using #studiojepson.
Happy Sewing!