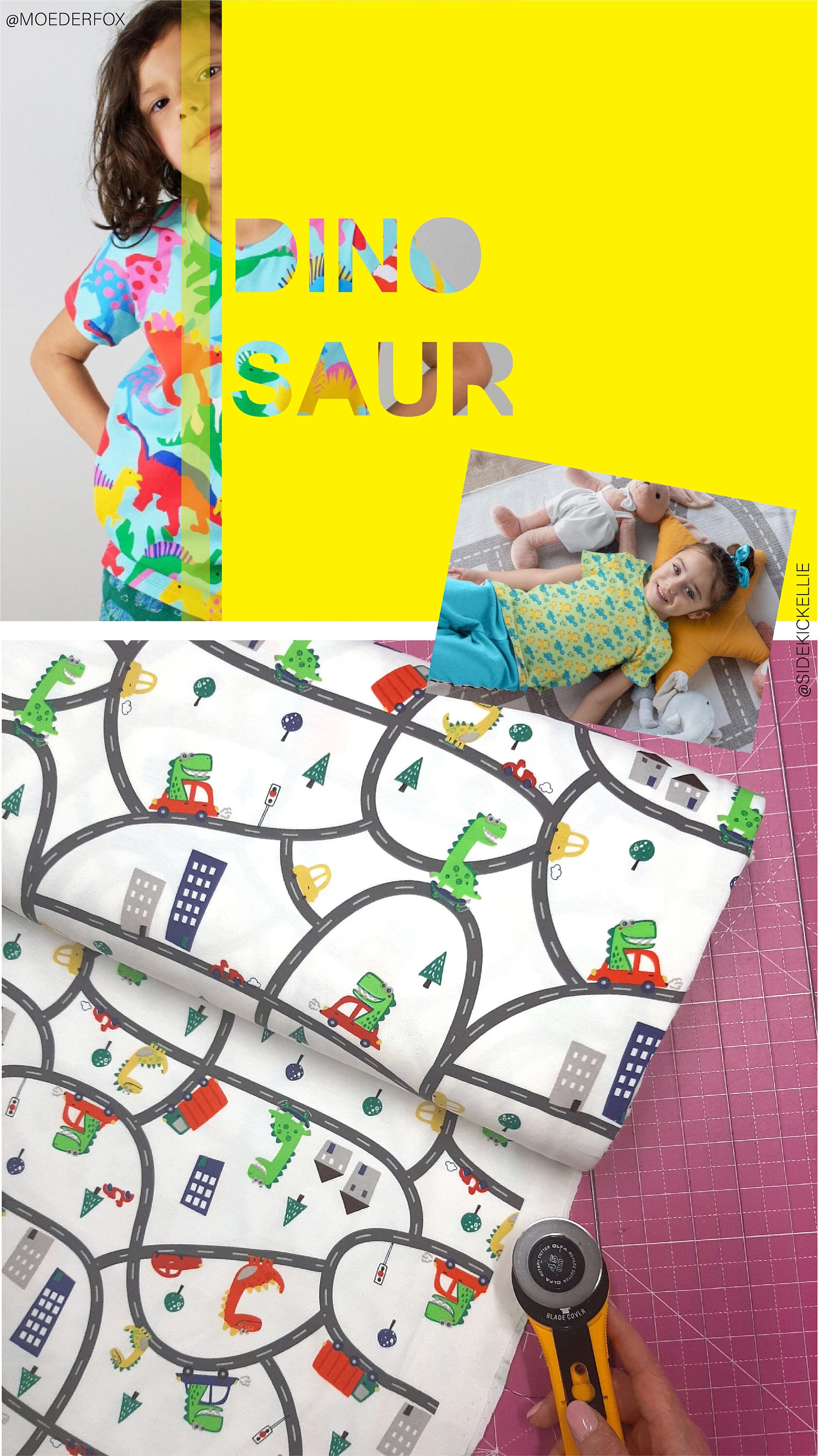 New into the Studio this week, Dinosaurs driving cars printed stretch jersey knit fabric.
Perfect for fun kids tees, like Moederfox and SideKickEllie (above), this printed jersey fabric will help your little one stand out from the crowd!
💛Fabric width approx 150cm. 💛Fibre comp 95% cotton 5% lycra spandex. 💛 Fabric weight 200sm.
This fabric would be the perfect choice for the Mini KLP tee pattern!
https://www.studiojepson.com/listing/946018227/childrens-t-shirt-pattern-pdf-mini-klp