Inspired by the colours and wallpaper in my studio, the Blushing Banana punch need le project is one of my favourite products that I have ever launched at Studio Jepson.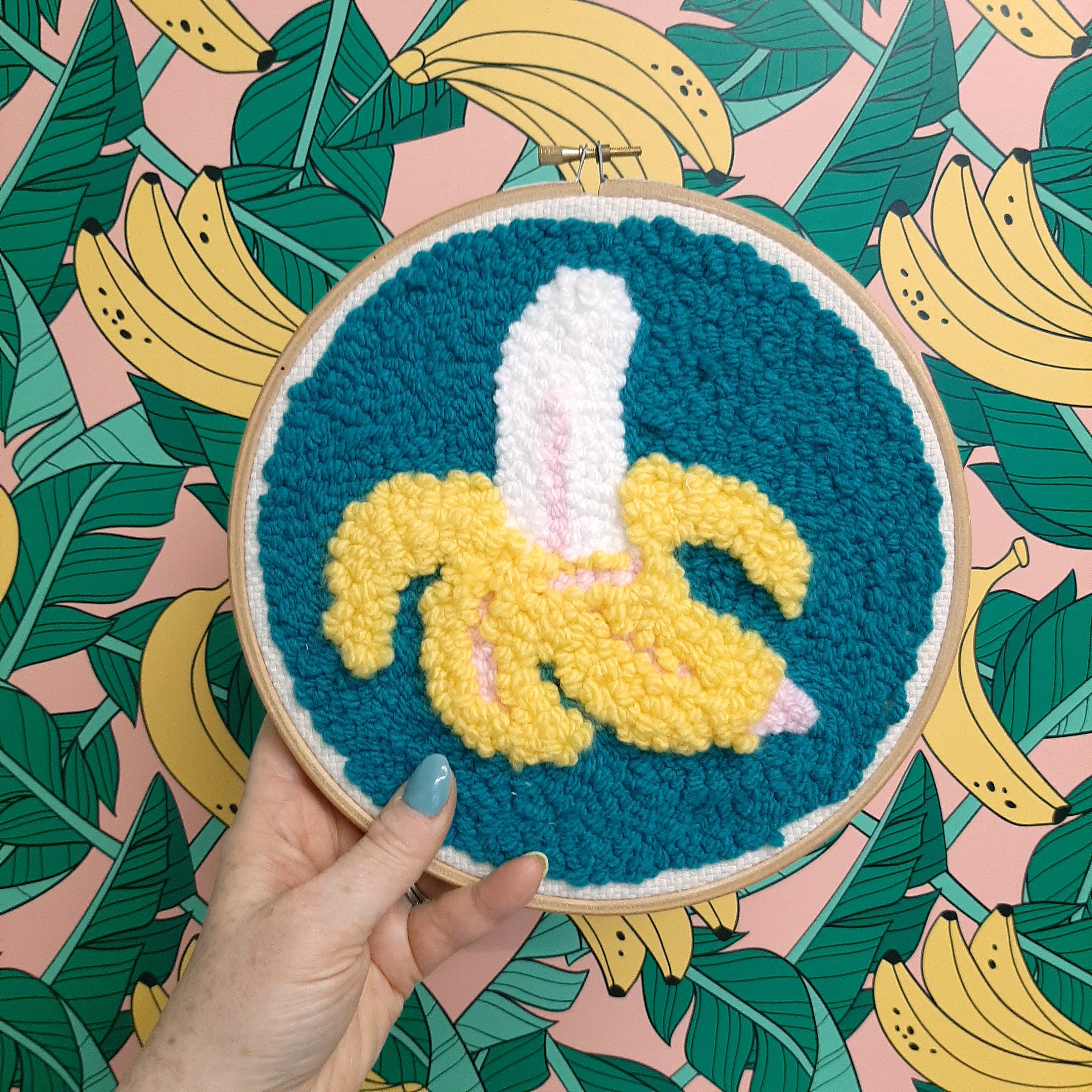 This kit proved very popular in lockdown with newbie embroiderers wanting to try the hottest trend in crafting. 
The kit not only contains everything you need to make this fun project, it also includes a collection of on demand tutorial videos which can be found here: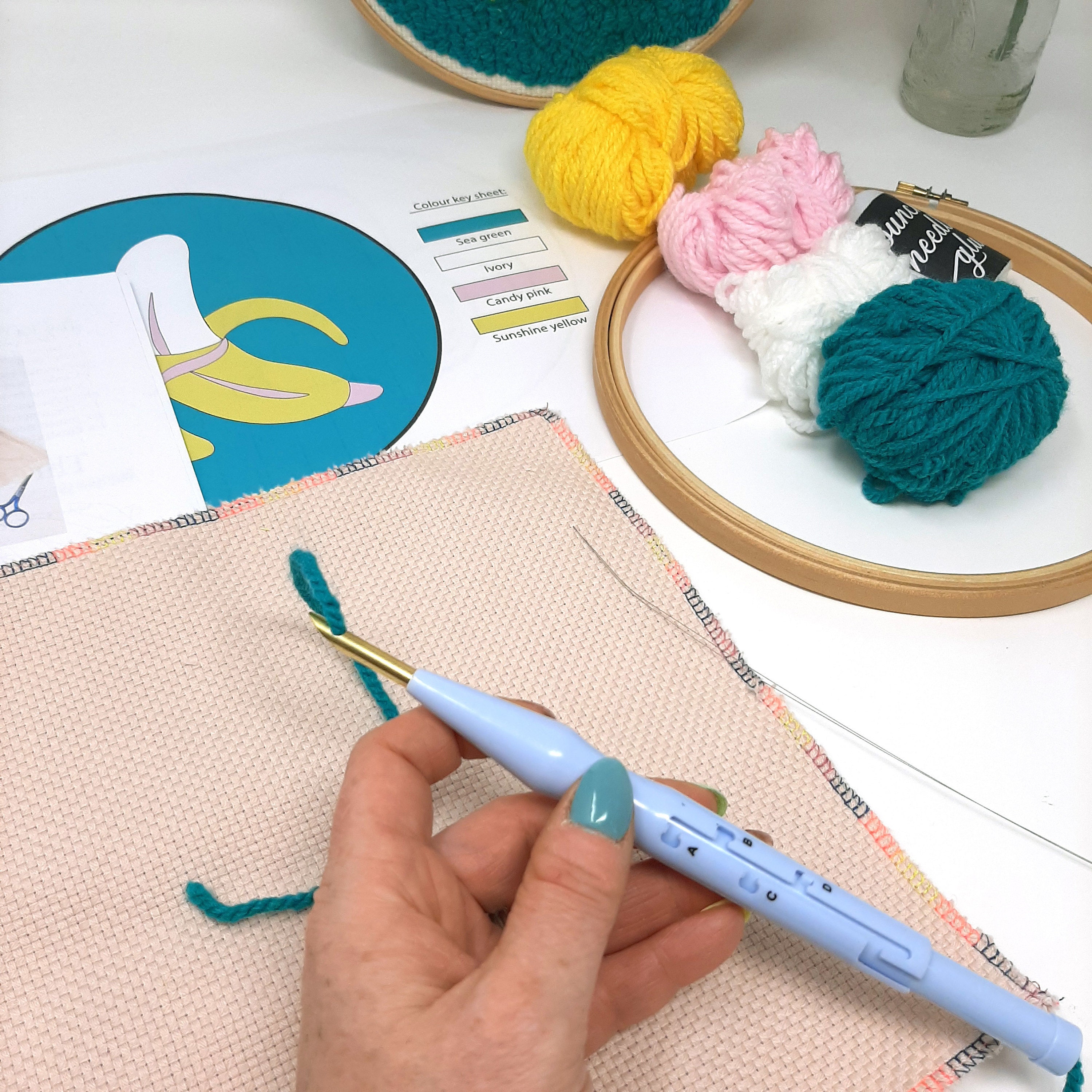 The fully illustrated instructions teach you all of the following skills:
💛  How to transfer your design on to your fabric
💛  How to begin your embroidery
💛  How to recover from a mishap
💛  The most common mistakes and how to avoid making them
💛  How to vary the loop length of your stitches
Once you have tried this kit you will be hooked on punch needle embroidery, and the best bit is this needle can be used again on your next project!