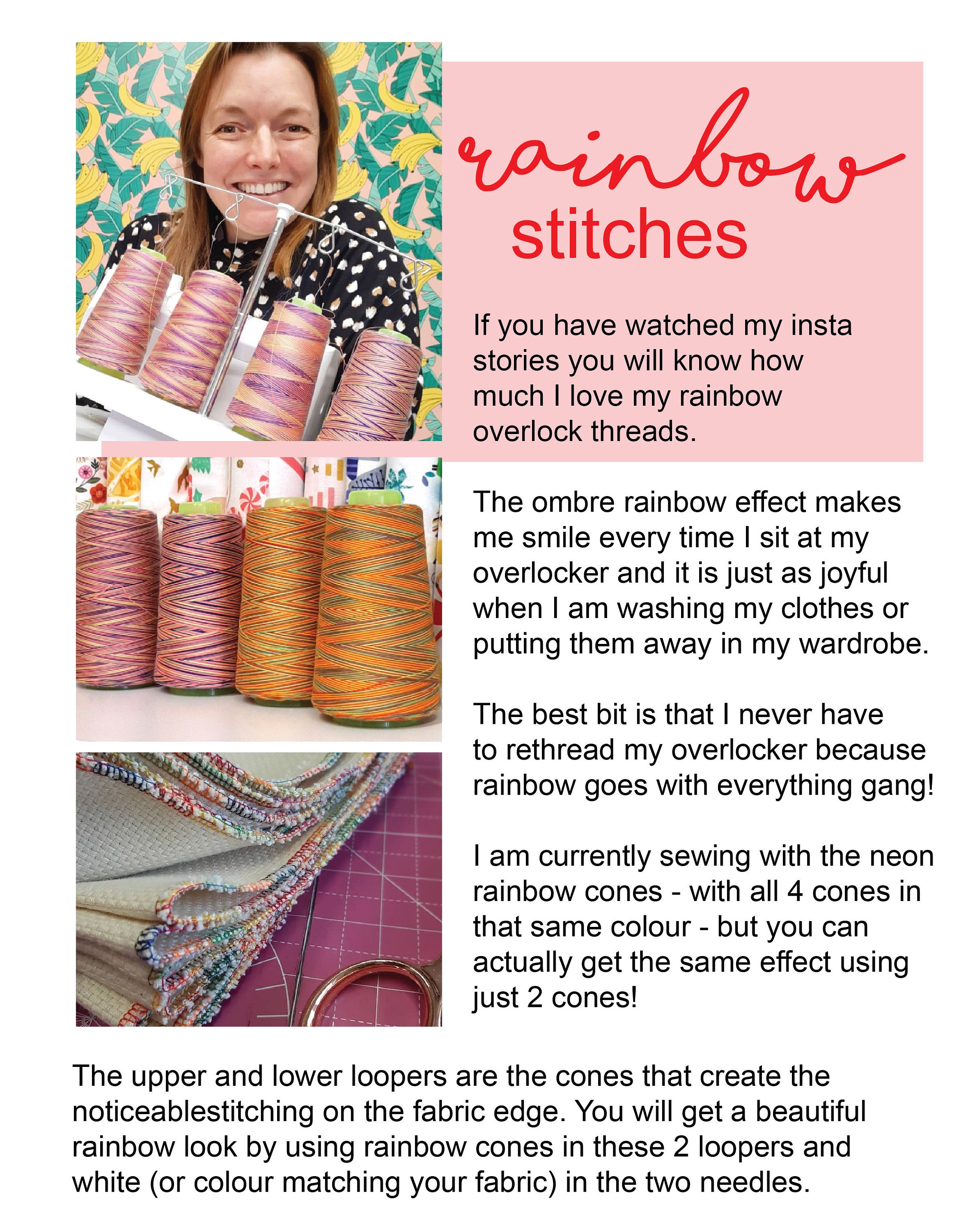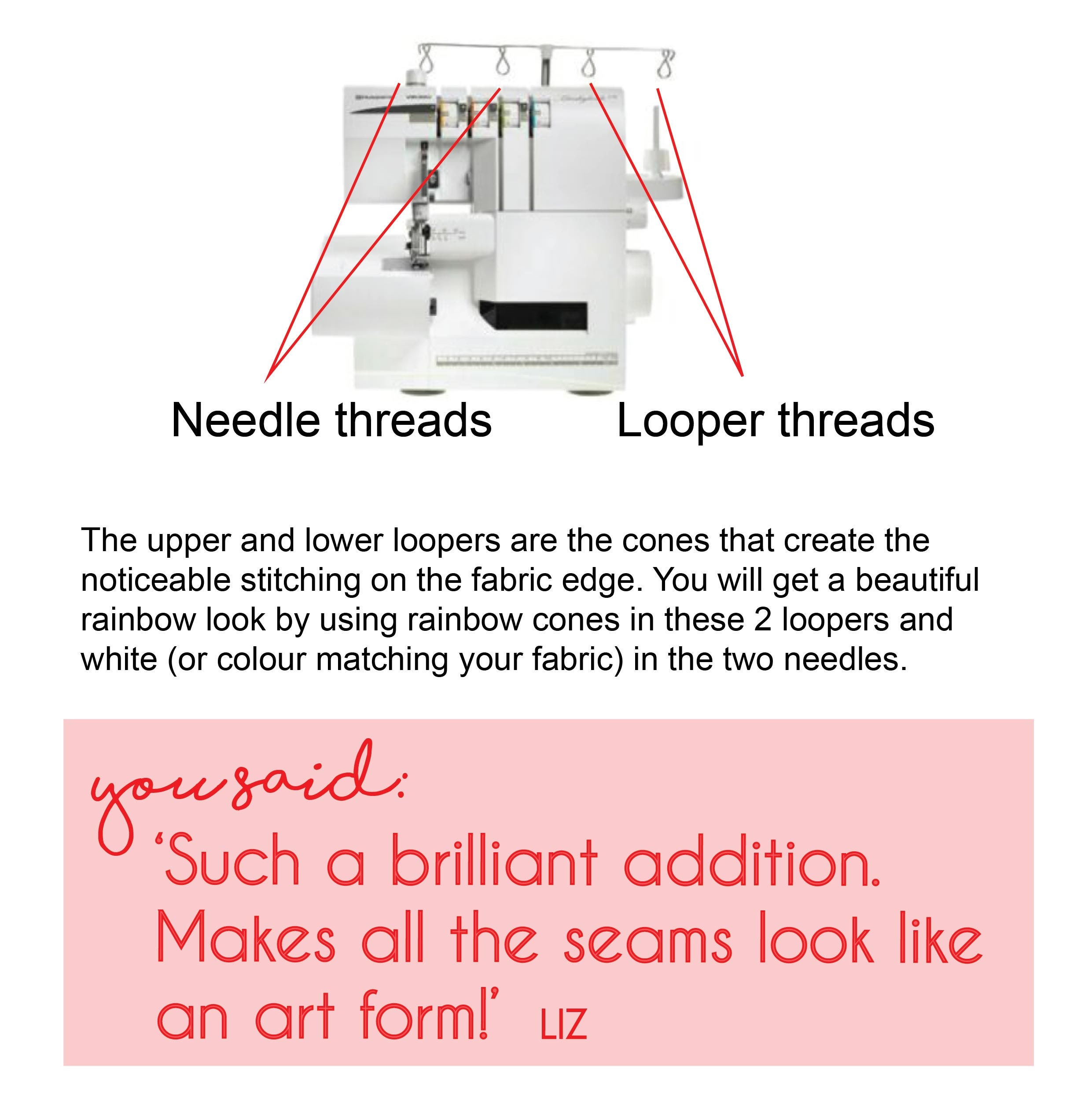 My rainbow overlocker threads are available in both a classic rainbow colourway and a neon rainbow colourway:
https://www.studiojepson.com/listing/957048841/rainbow-overlocker-threads-neon-rainbow
To watch my Instagram video where I show you how to thread up with either 2 or 4 rainbow cones (or any colour threads!) :
https://www.instagram.com/p/CKyvBGag8da/
If you have any questions please drop me a DM or a comment below. 
Happy Sewing!
Faye x